Our mission is to bring your creative vision to life.
Walk our fields, experience our scents, touch our textures, and see what we see. Unlike a traditional florist, we provide the ability to connect with all of our products and customers in so many ways. If you plan an event with us, you are welcome to come and see the event space and experience it all. For brides, plant lovers, gardeners, nature enthusiasts, environmentally focused folks, and vendors, we are open to sharing what we have to experience – come enjoy something beautiful!
The plants at Wildly Native Flower Farm are grown here right on the beautiful Eastern Shore of Maryland. For generations this farm has grown amazing things… from the crates of tomatoes that left stains on the floors of the old farm house in the early 1800's, to the Christmas trees of my Pop-Pop and so many other crops from generations ago, Wildly Native Flower Farm focuses on hand-selected, in season flowers that are harvested at the peak of bloom. Locally sourced and delivered fresh minutes from the field instead of trucked in days away from locations far away.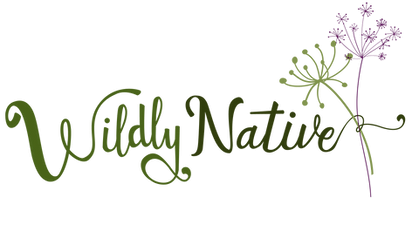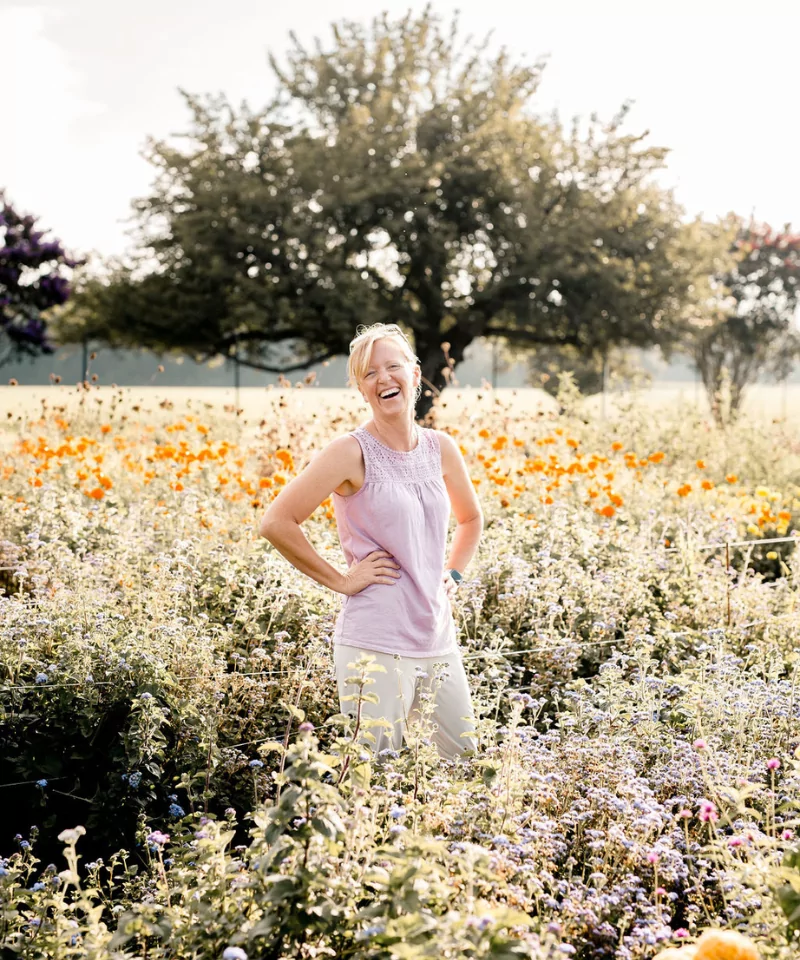 Liza Goetz
Founder
Liza has been growing plants pretty much her whole life. It all started in the garden with her Mom  – she was always stuck in the mud! A graduate of Delaware Valley University, Dog Lover,  a Certified Professional Horticulturist, FFA Member, Ag Teacher, and all-around outdoorswoman, Liza loves to be outside in the garden. Liza learned to smell the flowers & in 2017 she stepped into the adventure of growing plants on a larger scale and created Wildly Native. ​​
Lizzy Goetz
Chief of Design
Flowers make everyone smile and Lizzy is no exception to this rule! Her knack for flower scents and color palettes always has her in the middle of everything we are working on in the field, the design room, and the greenhouse. Often heard "Oohing and Ahhing" over the flowers that start blooming, Liz is quick to comment on the subtle nuances of scent and colors in the field. She is always hands-on, digs in, and loves to watch the butterflies on their journeys. Her passion for flowers and all things green actually has her studying at Delaware Valley University for Landscape Design! 
Kenly Brice
The Backbone
Wait… seeds have bones? Every single seed planted is touched by her at one point – Kenly is the master of all things seeds. We plant everything by hand and it all starts with a single seed in the tray. How does it get there? Kenly. Detail oriented and sometimes cross eyed from all the teeny tiny seeds, she works to ensure each seed is nestled into a prepared bed to promote growth. Without her? The whole operation wouldn't work because what is a flower farm without flowers? She literally is the backbone of what we do.
Nicole Castelli
The Left & Right Hand!
No matter what we need, Nicole is our right and left hand. With the light of her kiddos, she is always with us answering calls, loving the sunshine, and making everyone's day smooth. Organizing all of the wedding needs and planning, she is a ray of sunshine in all of our work. 
Amber Bryden
Head Seed Pod
The one often found behind the scenes, Amber is the master of color-coordinated calendars and other organizational things. Goat yoga is her jam and she is the dog, duck, cat, rooster, lizard, (or whatever you throw at her) creature, whisperer. Not unusual to find her chatting with toads in the field, Amber encourages her four-legged friends to warn her if there are spiders near…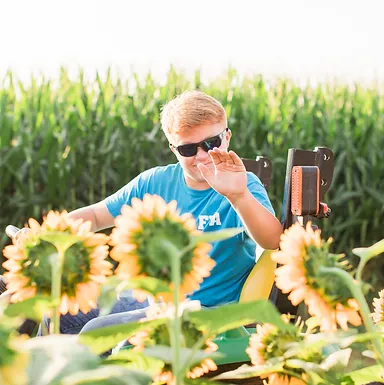 Will Goetz
CTD / Chief Tractor Driver
General Operations – If it can be driven he is on it… Will is the "main man" behind the scenes. Tractor work, assembly of the greenhouse, digging, fixing things that break, and everything in between, he is the "go-to" man to get it accomplished! Most likely to be found outside, in the mud, fishing when he's not working, on a mower, or tending the chickens, Will is the chief operator of the machinery here on the farm. Able to fix about anything, he can be counted on to get it done! 
Sierra
Plant Queen
Bio coming soon!
Cynthia Kendall
The Detail Queen
Need ribbon on boutonnieres? No problem. Smiles and hugs on a rainy day, she's here! During our busy season and all throughout the year, she's here making all of the behind the scene work possible! Our best girl around, loving all of our flowers and ready for set-up always!
Delaney
Busy Bee
Bio coming soon!
Subscriptions
Arrangements
DIY Buckets
Dried Florals
Gifts
Holidays
Special Occasion
Sympathy
Wreaths