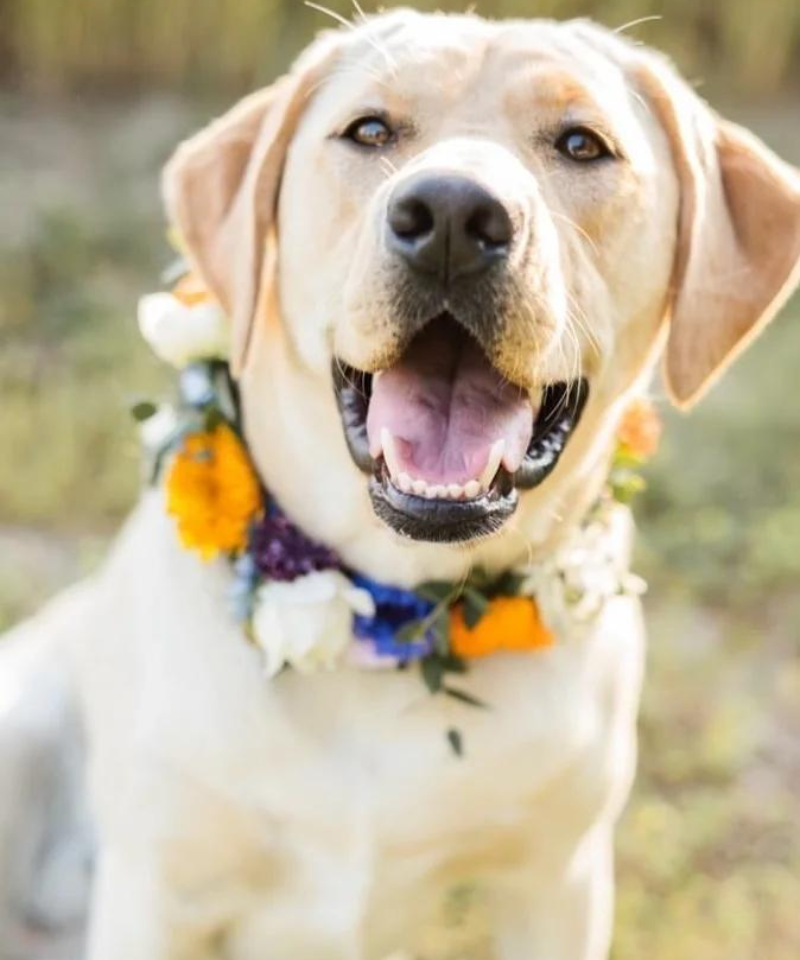 Please see our Flower Care page for an easy peasy guide on how to care for your arrangement.
If your order is being delivered, any information including what color the building is, where to park, if there are animals on the premises, etc. would be a great re-leaf to us! Thank you for keeping our drivers safe!
Delivery address will be entered at checkout!  Please read over our Delivery Details page for other questions.
Need a special collar for your furry friend during pictures, events, or just something fun? This is the perfect accent to including your dog in any event, or photoshoot.   When ordering a floral dog collar, we require you to provide the collar to ensure that it will fit your dog and is the correct type.  If you bring it in person, please make sure that it is already sized correctly, and if you mail it to us please provide the measurement that we should size it to – once the flowers are on it is no longer adjustable!
Subscriptions
Arrangements
DIY Buckets
Dried Florals
Gifts
Holidays
Special Occasion
Sympathy
Wreaths