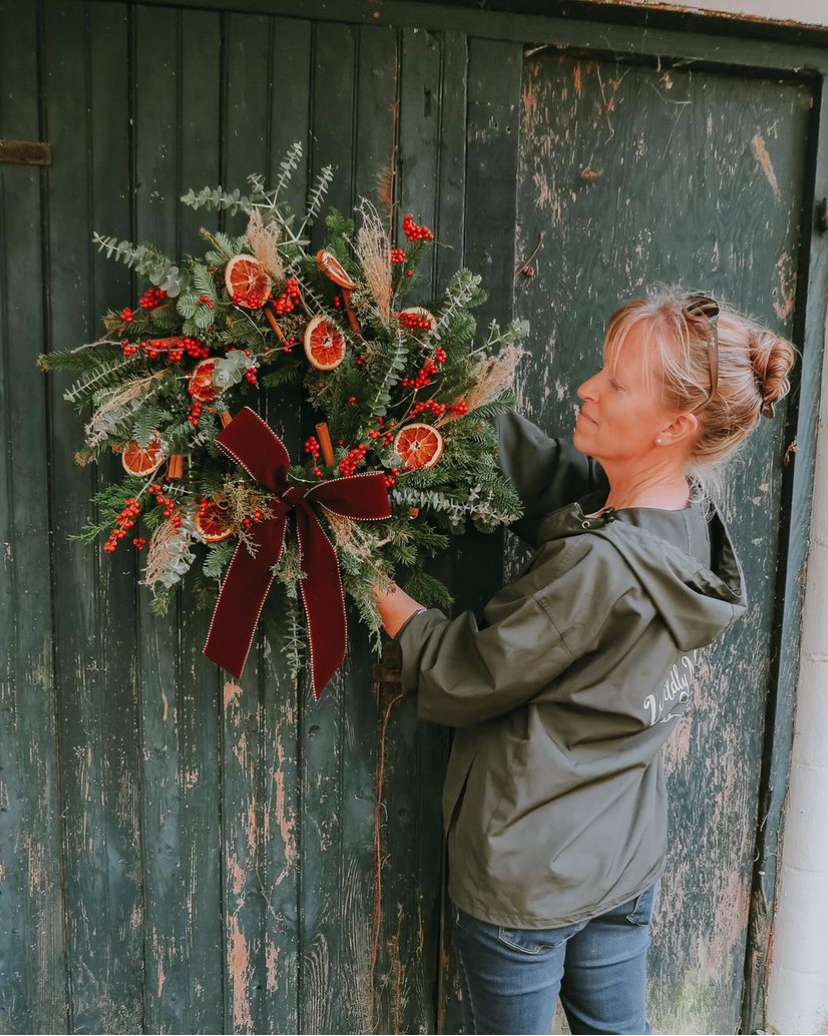 Please see our Flower Care page for an easy peasy guide on how to care for your arrangement.
If your order is being delivered, any information including what color the building is, where to park, if there are animals on the premises, etc. would be a great re-leaf to us! Thank you for keeping our drivers safe!
Delivery address will be entered at checkout!  Please read over our Delivery Details page for other questions.
Mixed Greens Wreath with Extras!
Lush mixed greens with accents of grasses and/or seed pods tucked in to add interesting textures.  Also available are pine cones, berries, orange slices, cinnamon sticks, dried florals… Leave us a note if you have specific requests!!
Small measures approximately 18-20″
Large measures approximately 26-30″
Subscriptions
Arrangements
DIY Buckets
Dried Florals
Gifts
Holidays
Special Occasion
Sympathy
Wreaths